Local Outreach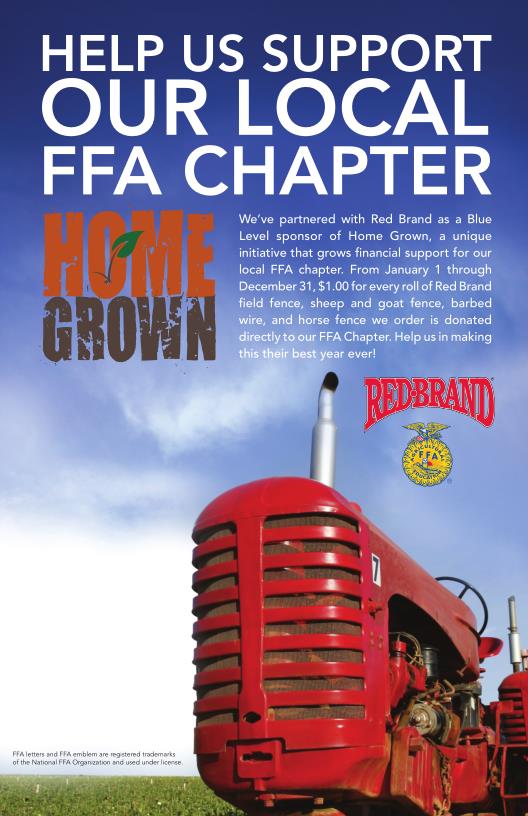 Fresno Grape Stake Yard grows support for Washington Union High School's FFA Chapter as a sponsor of Red Brand's "Home Grown" initiative.
Fresno Grape Stake Yard is pleased to announce their involvement in "Home Grown", an initiative developed by Red Brand fence that financially supports local FFA chapters. Home Grown will run from January 1st through December 31st and applies to all new orders of Red Brand field fence, sheep and goat fence, barbed wire, and horse fence placed by Fresno Grape Stake Yard. For every new order, $1.00 per roll is donated to Washington Union High School's FFA Chapter.
"The FFA has been around for generations," said FGSY owner Harold Antranikian. "And we believe that efforts like this help keep that tradition strong. Participating in Home Grown is our way of giving back. Now people can have a quality domestic product and know that they are partnering in the support of our local FFA chapter. If they don't have a fencing project, we'd appreciate them spreading the word. The more people who know about this initiative, the more support we can generate."
For complete details on Home Grown, visit redbrand.com/homegrown.